Welcome to FlashyScience, your very own virtual laboratory
Here you are the scientist, taking control of the selection, collection and analysis of data to bring experiments to life. Our virtual experiments allow you to explore physics and engineering, and refine your scientific skills in an interactive environment.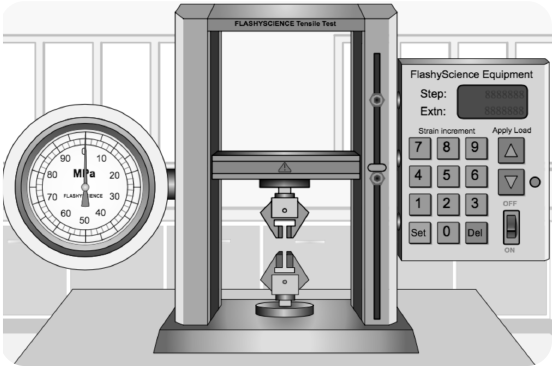 Coming soon
Tensile Testing (FULL)
Structural materials are required to withstand a variety of applied loads in use. Understanding how these materials respond to applied loads is vital for informed materials selection. Here you can investigate how materials behave under tensile loading (loads applied along the length of a material to cause stretching).
Coming soon
Radiation
Coming soon: Inverse square law and half life experiment