Welcome to FlashyScience, your very own virtual laboratory
Here you are the scientist, taking control of the selection, collection and analysis of data to bring experiments to life. Our virtual experiments allow you to explore physics and engineering, and refine your scientific skills in an interactive environment.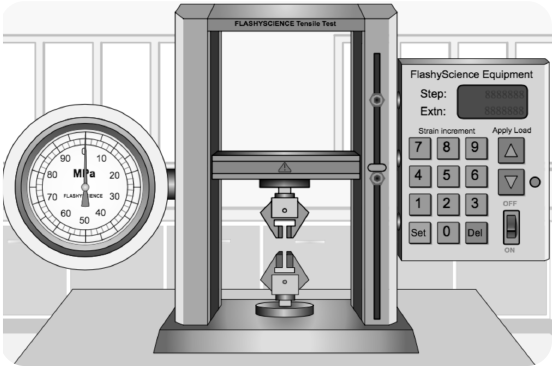 Coming soon
Free-Fall due to Gravity
Time the free fall of a ball to measure the acceleration due to gravity on Earth and through the Solar System!
Coming soon
Resistivity
Calculating the resistivity for a length of wire
Coming soon
Young's modulus
See how wires of different materials stretch as masses are added to their end. Measure the applied stress and wire strain, and calculate values such as Young's modulus and the elastic limit.
Coming soon
IV Characteristics - Resistor
The characterisation of the current and voltage for a resistor